07/13/2021 Update- current and future clients of this practice are encouraged to provide a referral for "medical massage" from a physician or chiropractor. In the event there are further covid-19 related shutdowns for businesses, a medical referral will be required in order to schedule appointments.
02/08/2021 Update -- Due to the dynamic nature of the Covid-19 pandemic and Public Health Official guidelines, **current and future clients of this practice must provide a referral for "medical massage" from a physician or chiropractor in order to schedule appointments.**
11/11/2020 update - Thank you Veterans for your service!
San
Diego County once again enters the "Purple Tier" of covid-19 restrictions this week. At this time and moving forward, this office will only see clients which can provide a referral for Medical Massage from a primary health care provider or chiropractor. Your patience is appreciated while we continue to monitor and uphold public health officials' requirements for a safe reopening plan.
*As early as 10/12/2020 this office will begin to schedule appointments which were canceled in March due to the Covid-19 shutdown mandates. Those appointments canceled in March will receive top priority scheduling. Please be advised that when ordered to close in March there were roughly six weeks' worth of appointments scheduled and we will do our best to reschedule them in the order in which they were canceled.
If you are new to Myofascial Release and would like to schedule a session, your patience is appreciated.
* As of 3/16/2020, this office will be temporarily closed during these precautionary and dynamic times of the worldwide COVID-19 situation. This decision is difficult in that during times of stress and uncertainty we need MFR to help us stay centered in our bodies (please continue self-treatments!). As your MFR practitioner, your health and wellbeing is my top priority, and also the reason for the decision to temporarily suspend appointments until further notice. As we practice social distancing and feel in to this current state of "stillness" within the chaos, remember to honor yourself and others as we move through this unprecedented time together. * Eyaay 'ehaan, Mayahaa Mepeshow! Thank you, Creator watch over you!
Essence Sage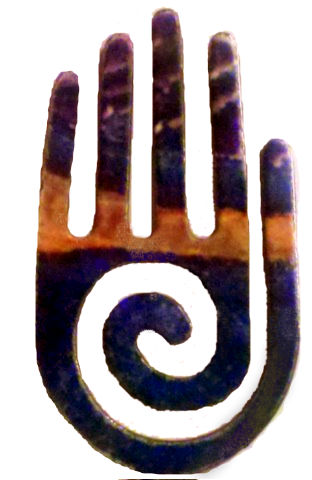 Myofascial Release Therapist
760.672.8797
Providing therapeutic body treatments customized to individual needs.
These needs may range from relaxation to pain management, specific dysfunctions to wholistic well-being.
Treatments are available for symptoms that include but are not limited to:
Back Pain
Headaches
Whiplash
Pelvic Pain
Neck Pain
Sports Injuries
Chronic Pain
Disc Problems
Migraines
Neurological Dysfunction
Fibromyalgia
Chronic Fatigue Syndrome
Adhesions
Carpal Tunnel
Jaw Pain (TMJ)
Painful Scars
Scoliosis
Infants/Children
Sciatica
Myofascial Pain Syndrome
Customized treatments utilizing John Barnes' Myofascial Release creates space for healing to occur in ways other methods are unsuccessful in relieving pain and dysfunction.
*NEW LOCATION*
577 E. Elder Street Suite 'F' Fallbrook, CA 92028
Please call 760-672-8797 to schedule an appointment or email:
CMP#9807